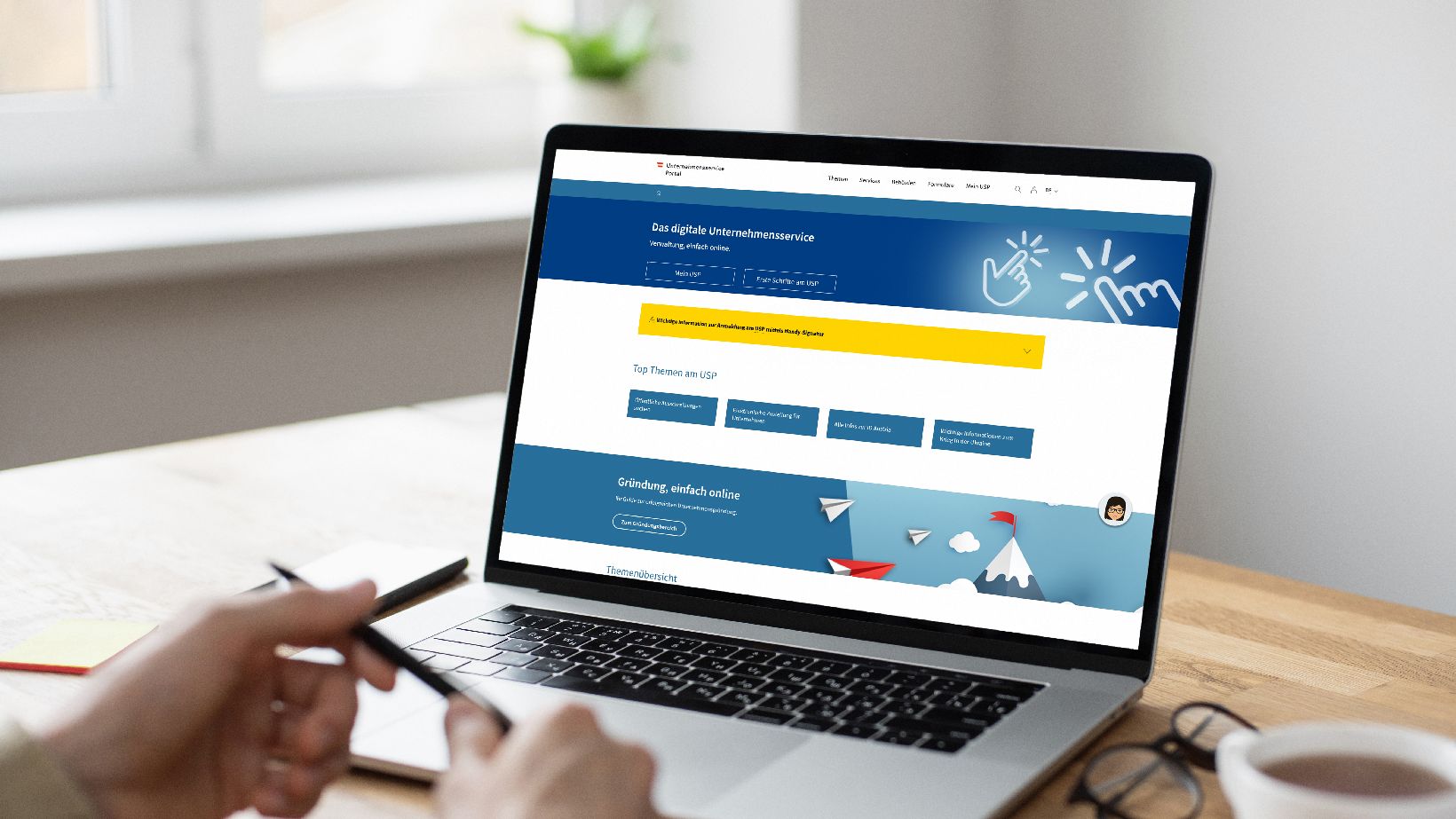 Business Service Portal (USP)
The Business Service Portal is the central one-stop portal by the federal government for businesses in Austria.
The Business Service Portal has become established as the central information and service platform for companies. Since 2017, it is now also possible to set up companies electronically. Currently, there are more than 445,000 registered companies that can access more than 90 applications connected to procedures such as My Mailbox or FinanzOnline using Single Sign-On. The portal has an average of 15,000 unique logins per day. More than 160,000 pages can be accessed, and around 3,700 registered users use the available applications every day.
Implementation partner BRZ
The BRZ was commissioned with the implementation by the Federal Ministry of Finance. This included, among other things, the realisation of the entire portal including access, role and rights management, technical facilities for the editing of the corporate service portal, central integration of procedures of external authorities as well as online connection of several registers. Maintenance, ongoing operation and further developments such as the chatbot Mona are also carried out by the BRZ.
Benefits and advantages
Administrative cost savings
Direct single sign-on access to various federal procedures
Time and cost savings in the fulfilment of information obligations