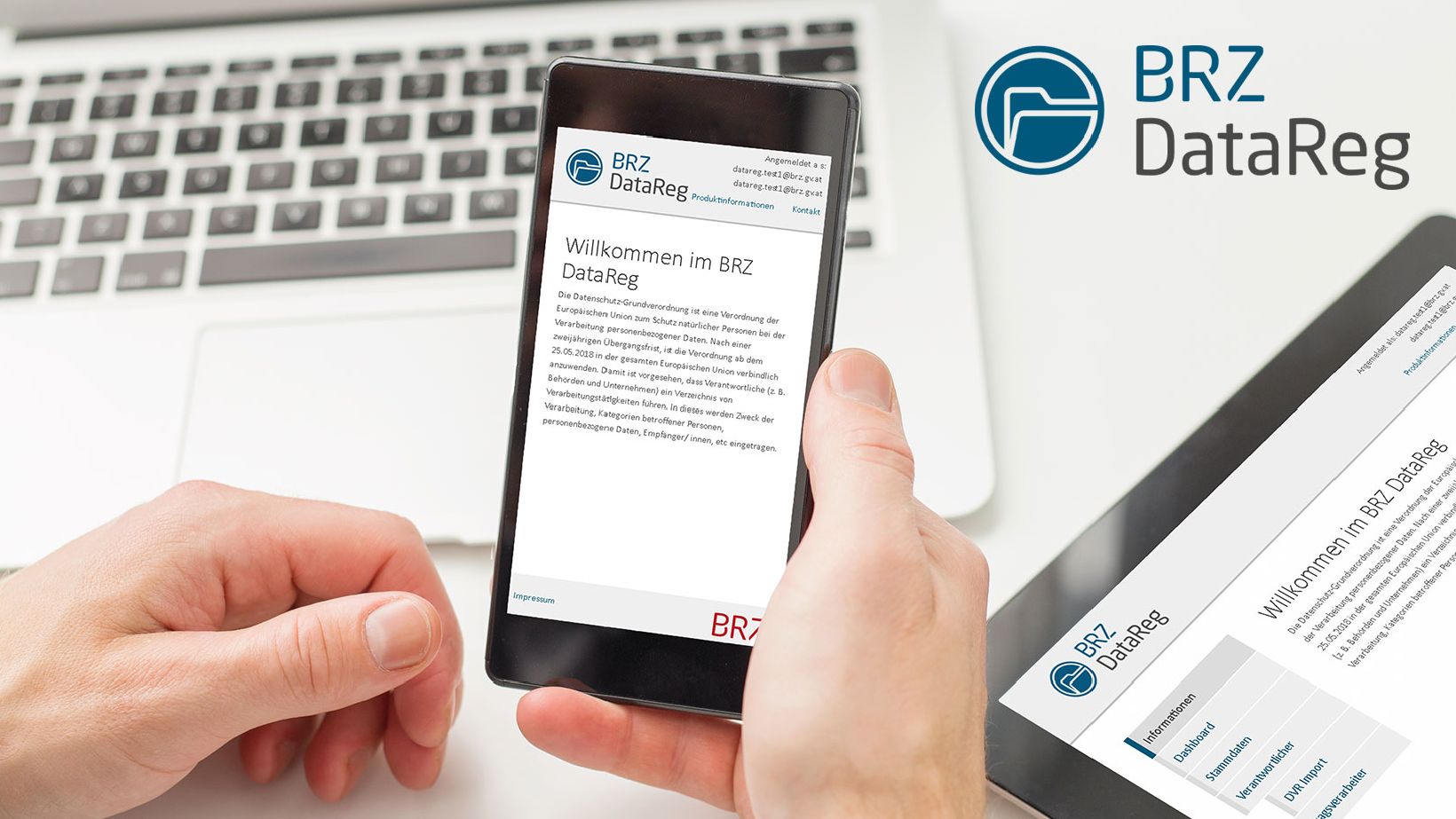 Data Protection Register - BRZ DataReg
Our DataReg product offers a compact register for the documentation of processing activities.
This web-based solution was developed to meet all legal requirements of the current General Data Protection Regulation. Ongoing updates will be made to take account of amendments to the legal provisions. DataReg thus places a legally compliant, secure register at the disposal of our clients, allowing them to save the costs of developing, servicing, and updating their own solutions. Data protection does not have to be complicated.
GDPR – new requirements as of 25 May 2018
Article 30 of the GDPR provides that each organization should maintain a record of all processing activities under its responsibilities. So far, the central DVR (Data Processing Record) was sufficient, as records for each organization were not required in Austria. The record to be established pursuant to the GDPR has to include the purpose of processing as well as the categories data subjects, data, and recipients. If possible, the record should also include time limits for erasure and technical and organizational data protection measures.
Using BRZ DatReg to minimize risks
Although there are exceptions for some companies, all organizations are advised to keep records. Such records guarantee a certain degree of transparency, making it easier to answer requests from supervisory authorities and data subjects and handle data protection incidents. This is one of the most important factors for minimizing risks in connection with the new provisions.